Air quality
What you must do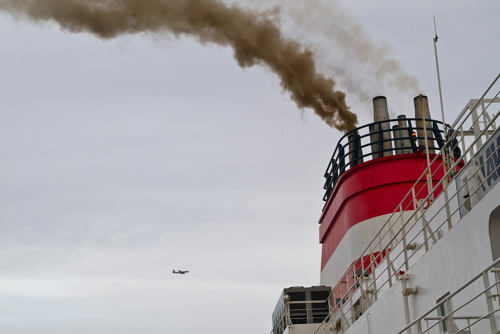 If your activities create levels of dust and odour that could cause damage to property, or disturbance to the surrounding community, your local council's environmental health department can:
place restrictions on your operations
stop your operations
require you to take steps to reduce the nuisance.
Noise, odour and all nuisances
If your process is regulated under the Pollution Prevention and Control (PPC) regime, your permit may require you to control emissions of:
dust
odour
halogens (substances containing chlorine, fluorine and bromine)
nitrogen oxides
sulphur dioxide
volatile organic compounds (VOCs).
Pollution prevention and control permits
Check if you carry out activities that require a PPC permit controlling your emissions to air.
Does your business require a pollution prevention and control permit?
Subject to certain exemptions, it is an offence to cause or permit the emission of dark smoke from a chimney or bonfire.
Controls have been introduced to limit the sulphur content of fuels. You must not use gas oil with a sulphur content exceeding 0.1% by mass.
You must not use heavy fuel oil with a sulphur content exceeding 1% by mass. This is particularly relevant if you have stocks of stand-by fuel that can remain unchanged for considerable periods of time. If you operate pre-1987 combustion plant you can apply for a Sulphur Content of Liquid Fuels Permit from your local council in Northern Ireland or SEPA in Scotland.
If your business produces, uses or handles fluorinated gases, or products that contain fluorinated gases, you must comply with the requirements of the EU Fluorinated Greenhouse Gases Regulation. The regulation covers gases such as hydrofluorocarbons, perfluorocarbons and sulphur hexafluoride that are used in equipment, machinery and other products. Its controls relate to a number of areas including:
containment, use, recovery and destruction of the gases
labelling and disposal of products and equipment containing the gases
training for personnel handling the gases.
For further information, you should read guidance produced by the Department for Environment, Food and Rural Affairs (Defra).
GOV.UK: Flourinated greenhouse gases and ozone depleting substances
Good practice
Keep a record of all complaints you receive about dust and odour. Ensure that you deal with complaints promptly and appropriately, and that the results of investigations into the cause and any corrective actions are recorded. Use this information to improve your procedures to prevent similar complaints in the future.
Reduce the number of materials transfer points on your site to minimise emissions to air, especially from dusty materials.
Lay a hard surface on roads and storage areas to reduce dust production.
Regularly maintain your abatement equipment.
Allow good airflow through your production and working environment. Monitor this regularly using airflow measurement equipment.