Actions to help pollinators
Encourage bumblebees, hoverflies and solitary bees on your farm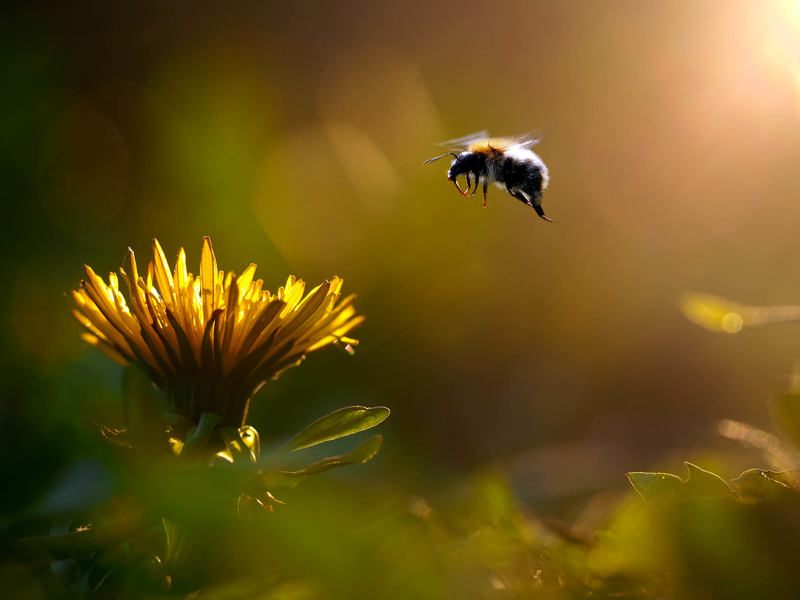 Bumblebees, hoverflies and solitary bees provide a valuable service to farmers, pollinating crops and contributing significantly to agricultural productivity. The guides listed below provide information on new ways to provide enough food and shelter for pollinators in a modern farming landscape.
Maintain or plant flowering hedgerows and on rough areas or along watercourses and boundaries
Allow hedgerows to flower. Cut on a minimum 3 year cycle
Allow at least one whitethorn/hawthorn in each hedgerow to grow into a mature tree
Allow wildflowers to grow around the farm
Allow them to flower – cut once a year in autumn.
Don't fertilise these areas and remove toppings
Pull or spot treat noxious/injurious weeds in these areas
Provide nesting places for bees
Leave long grass below hedgerows, along lanes and in field margins, along banks of ditches and burns
Don't cut these areas between March and October
Mining solitary bees require bare earth facing south or east.
Scrape top layer of soil and leave a soil bank– (not close to a watercourse)
Minimise artificial fertiliser use (complete an Integrated Pest Management plan)
Avoid spreading on field margins buffer strips and below hedgerows
Fertiliser prevent the growth of pollinator friendly plants
Use clover/peas/beans instead of fertilisers in some areas of the farm
Reduce pesticide use
Take care when spraying and avoid the base of hedgerows and headlands
Avoid non farmed areas where wildflowers could grow
Pull or spot treat where possible to control weeds
Avoid spraying on soil banks or stone walls
More information
Northern Ireland
The All Ireland Pollinator Plan:
Information including a 20 page booklet providing information on the actions to protect and encourage pollinators on your farm.
Farmland: Actions to  help pollinators
Scotland
Scotland Farm Advisory Service:
Practical guides, with information on plant species that will provide food for pollinators throughout the year.
Practical guide for small farms
Practical guide for large farms
See also: The Nature Friendly Farming Network and Nature conservation