Effluent treatment plants for food businesses
What you must do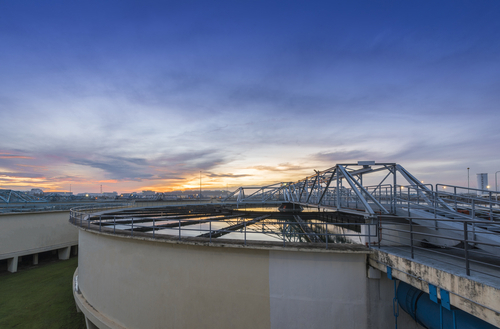 You must not make any discharge to surface water or groundwater without consulting your environmental regulator. If you discharge without an authorisation, permit or consent from your environmental regulator you could be prosecuted.
You must not discharge trade effluent to a public sewer without trade effluent consent or a trade effluent agreement with your water and sewerage company or authority. If you discharge without a consent or agreement you could be prosecuted and fined or imprisoned.
Trade effluent - discharges to sewers
You must deal with materials from your effluent treatment plant that you discard, such as sludges and screenings, as waste.
Your business is legally responsible for its waste, from the date it is produced until it is recycled or disposed of, including all storage and handling stages.
If you or your contractor spread sludge from your effluent treatment plant on land, you may need a waste management licence from your environmental regulator.
You may be able to register an exemption. Before you spread sludge on land you should discuss your proposals with your environmental regulator.
Whether you have a permit, licence or are registered as exempt, you must still ensure that your activities do not:
endanger human health
pose a risk to water, air, soil, plants or animals
cause a nuisance through noise or odours
adversely affect the countryside or places of special interest.
NIEA: Waste management licensing exemptions
SEPA: Activities exempt from waste management licensing
Good practice
Managing your treatment plant
Carefully manage your effluent treatment plant to make sure that you comply with the conditions of your consent or authorisation from your environmental regulator or sewerage company or authority. You should minimise the strength and variability of the incoming flow through good housekeeping and process control.
Use flow and load balancing to reduce shock loads on your treatment plants. Use an online balancing tank to manage normal daily fluctuations. You can use an offline tank as a holding or dump tank in emergencies.
Cleaning
Minimise the amount of cleaning chemicals you use. Many cleaning chemicals are very polluting to the water environment and may adversely affect your treatment plant. Train your staff to make them up and apply them efficiently.
Before you clean equipment, ensure that you remove as much product as possible. For example, you could use pigging systems to push the product through to the next stage of production, or you could simply allow longer drain-down times.
Drains
Use grate covers and catch pots for floor drains. These prevent food scraps entering drains. Ensure they are in place during cleaning.
Fit grease traps to drainage systems to prevent sewer blockages. You should inspect and maintain grease traps regularly to ensure they remain effective.
Clean up all spills immediately. Use dry clean-up methods, such as brushing or vacuuming. Never hose a spill down a drain.
Construct drains using materials that are resistant to cleaning materials. Cleaning materials can be highly corrosive.
Storage
You should ensure that you have enough storage capacity for the quantity of sludge that your on-site treatment plants produce. Remember that you may not be able to spread sludge on land during spells of bad weather.
Further information
GPP 4 Treatment and disposal of sewage where no foul sewer is available (Adobe PDF – 244KB)
SEE ALSO: Water pollution, Discharges to water or sewer